The project activities include the following main components.
A Comprehensive Water Resources Development and irrigation Plan, that will harness unutilized potential, and increase efficiencies in the usage of water.
2. A productivity Enhancement program in order to generate more income from irrigated Agriculture.
3. Improving and upgrading the physical infrastructure to serve the people: road, water supply, sanitation,education etc.
4.Harnessing the potential for Agro-based industries including post-harvest activity, for value addition and enterprise development.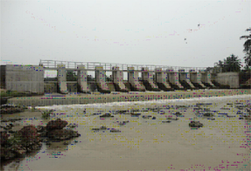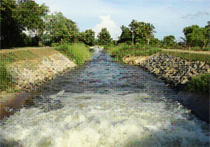 Project estimate is Rs. 1260 million and the Irrigation Department component is Rs. 650 million. Allocation for year 2016 is Rs. 301.650 million and cumulative expenditure of the end of July 2016 was Rs. 852.49 million overall physical progress of the project was 88 %.
The estimate is recast to include the Gal oya valley development and revised allocations for the items as follows.