Main Thrust Areas
Increase of water retention capacities of existing tanks
Clearing invasive water weeds, debris from water bodies and maintaining sustainably
Renovating feasible abandoned and new tanks to increase water availability
Renovation of Irrigation systems and structures to improve water use efficiency
Conservation of reservations, catchment areas and riverine areas to ensure water quality
Capacity Building of Beneficiary organizations for sustainable maintenance and management
Introduction of good water management practices based on cascade and basin level management


Special Priorities of the State Ministry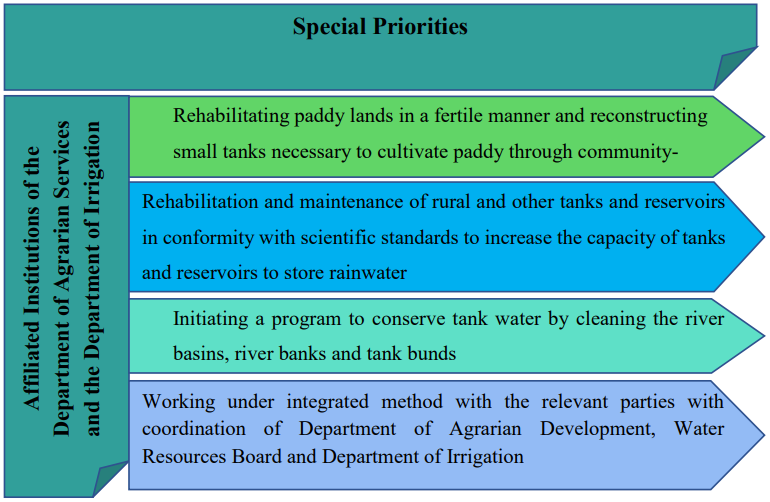 Development Programs and Present Status
Accelerated program "Wari Saubhagya" was launched with the leadership of Minister of Irrigation, Hon. Chaml Rajapaksa and State Ministers, Hon. Anuradha Jayaratne and Hon. Siripala Gamlath for rehabilitation of 5000 tank/anicut schemes in all Districts. This programme will be fully funded by local budget and will utilize 100% local resources. It is expected to use the men and machinery already available with implementing organizations. (ie. Irrigation Department, Department of Agrarian Development and Irrigation Departments of 9 Provincial Councils). Staff of implementing agencies have already started preparing preliminary investigation reports in all identified tanks/anicuts in each district.
After selecting priority by District Development Committee and District Agriculture Committee, Technical staff of implementing agencies will complete investigation and prepare estimates and it is expected that renovation works can be started by February 2021. It is expected that labor required will be hired from same village area by paying daily wages so that villagers themselves will have a opportunity to involve in to the work of their village tank while getting some income.
Initial consultation meeting was held with environmental experts and University water professionals to get their advices on how the concerns of echo system conservation to be incorporated with planning of Wari Saubhagya program and a guideline was issued to District staff to take in to consideration while initial planning work. It is expected to restore environment prevailed in ancient irrigation systems as much as practicable and also it is expected to survey and demarcate the reservations and introduce conservation regulations in parallel to the rehabilitation program.
It is expected to get the help of Civil Defense forces and the Department of Prisons for implementation of labor intense work and removal of invasive water weeds.
Irrigation Department has prepared a technical guideline to be used by all implementing agencies to ensure equal quality of work.
In addition, HE the President has directed Engineering core of Sri Lanka Army to deploy their resources to help expedite this program and they have already selected 25 tanks for rehabilitation in Mullathivu, Anuradhapura and Kurunegala Districts. Technical staff of Irrigation Department and Department of Agrarian Development are helping with engineering works and construction work will be started by SL Army in this year and expect to continue in next year too.
Sri Lanka Land Development Corporation too has come forward to help the program by selecting 63 tanks in Badulla and Monaragala Districts to start work this year. They are doing the initial survey works and expected to start work soon.
"Wari Saubhagya Program" and Main Work Scope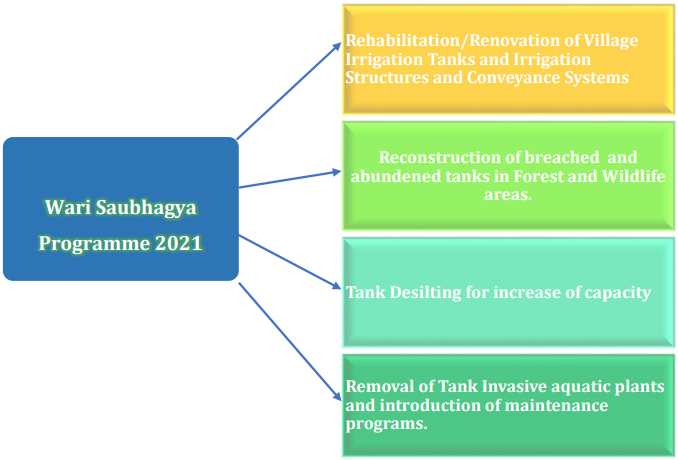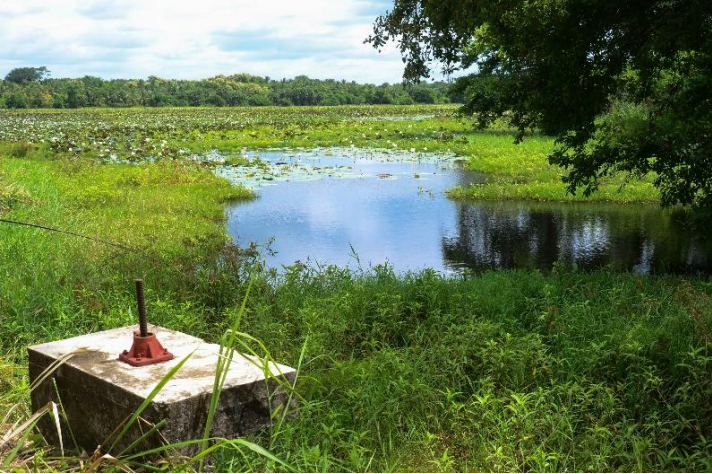 Typical Village Tank with weeds and silted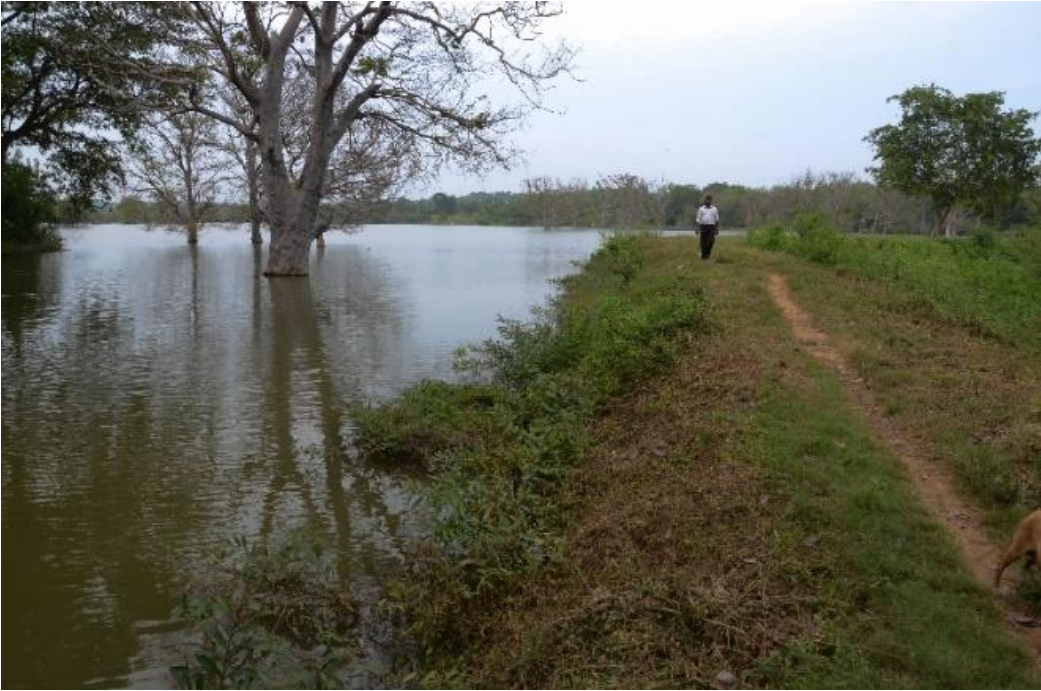 Earthen tank bund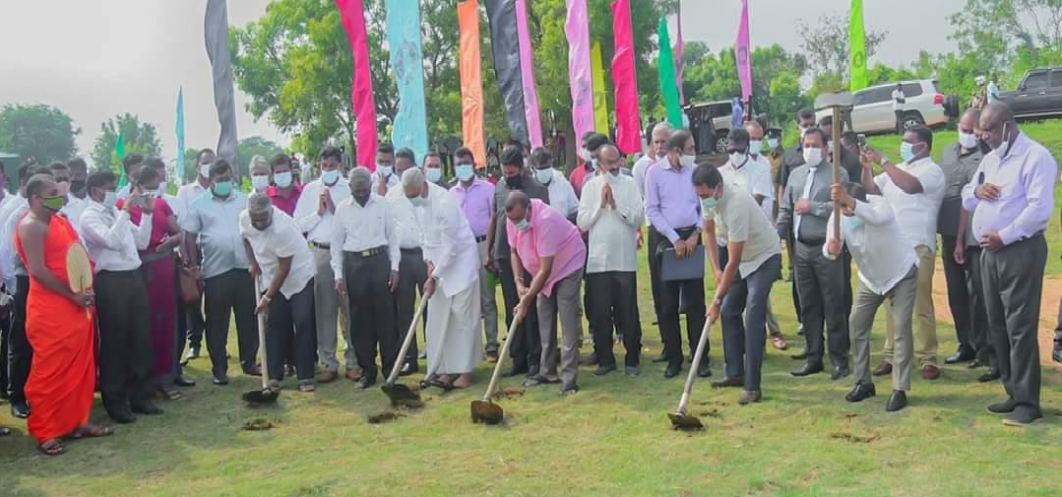 Starting Tank renovation work at Welioya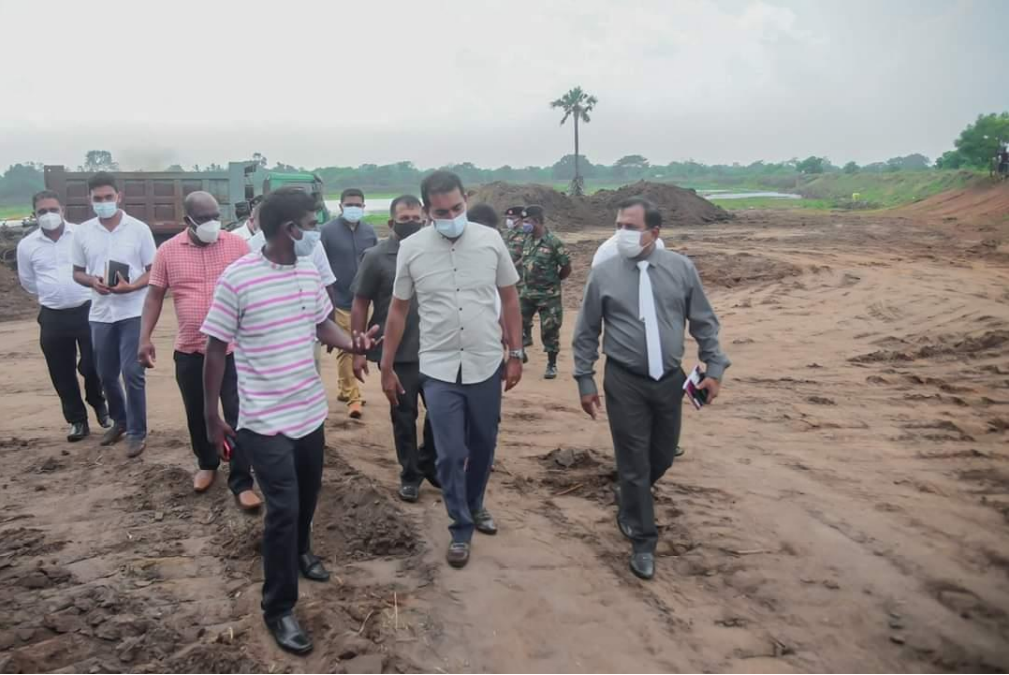 Hon. State Minister Inspecting work site started by SL Army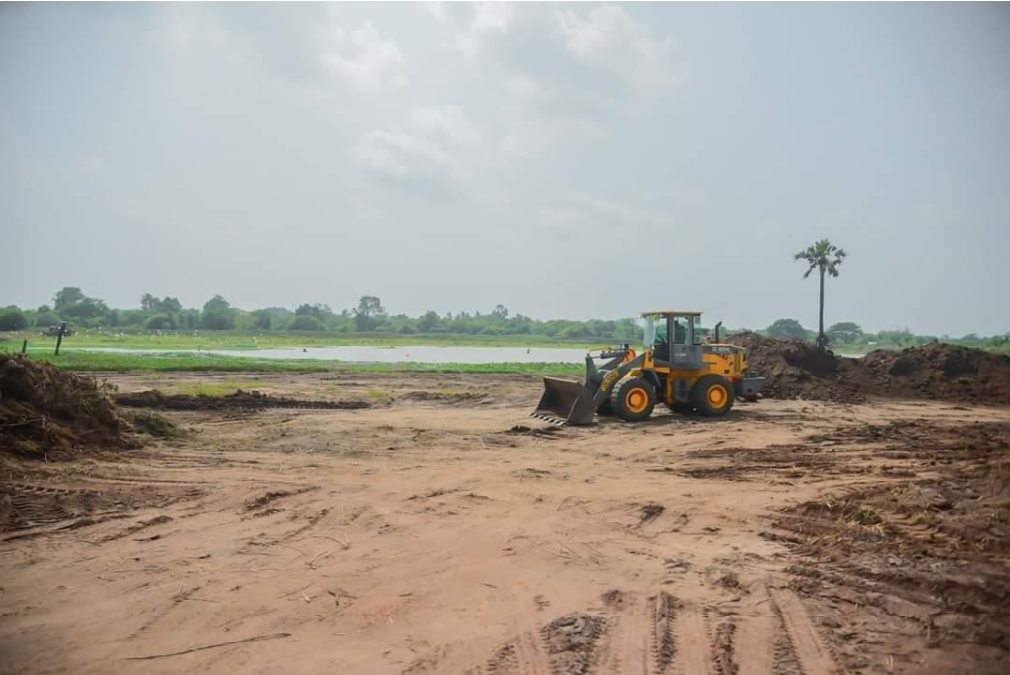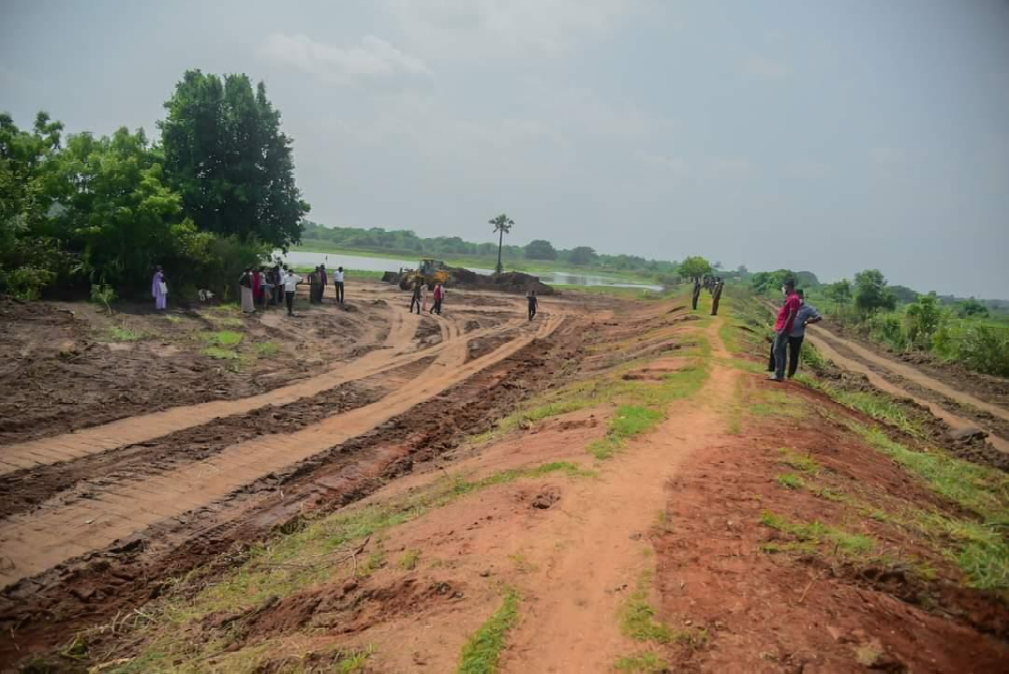 Tank bed desilting by machinery